A Workable Practical Guide to Piano Playing

Click Above Image to Hear Introduction
The Magic Touch
THIS PRACTICAL GUIDE, which might well be called Therapeutic Techniques for Pianists, represents the culmination of many years of study of muscular coordination by Lionel Bowman in his personal effort to overcome chronic sprains and tendonitis. This is the Magic Touch.
The understanding of the technical procedures evolved by Professor Bowman will benefit all students of piano at any level.
The technique embodies a few simple principles, the synchronisation of which ensure physical comfort at the keyboard. This, in turn, optimizes performance, removes fear, and prevents the physical problems commonly experienced by pianists.
Who was Lionel Bowman?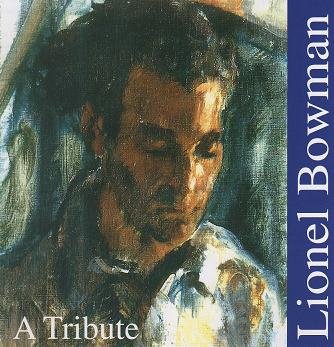 For over half a century, pianist Lionel Bowman brought exhilaration, inspiration, and enlightenment to an international audience.
A crowded, and distinguished career, with innumerable recitals, and concerto appearances – both live and for radio and television broadcast (in, inter alia, France, Britain, Holland, Switzerland, Scandinavia, Turkey, the United States, Israel, and many countries in Africa) – was recognized by election to Fellowship of the Royal Academy of Music, and entry in the New Grove Dictionary as a Beethoven exponent of integrity.
Professor Bowman's contribution in this sphere has been immense. At a time when it was not fashionable to do so, he pioneered, in South Africa, the performance of the complete cycle of Beethoven's piano concertos. It was a feat accomplished on five occasions. He did much else in South Africa – more, perhaps, than any other musician before or since – to make the keyboard works of Beethoven accessible to large numbers of people. As well, he gave first performances in that country of works as diverse as Falla's Nights in the Gardens of Spain and Prokofiev's Piano Concerto No 3.
More enduringly, perhaps, initially as a Senior Lecturer in piano at the University of Stellenbosch, and later as Associate Professor, he earned, as a tireless and inspiring teacher, the gratitude of students on two continents who have been the beneficiaries of his unique guidance.
Professor Bowman's contribution to piano pedagogy – the product of a lifetime dedicated to the consideration and resolution of technical keyboard problems – can hardly be exaggerated.
Certainly, this has been recognized in Australia where, on numerous occasions, he toured the continent, giving master classes and concerts at, among other institutions, the Universities of Western Australia and Adelaide, the Victorian College of the Arts in Melbourne, and the Western Australian Academy of the Performing Arts.
Neville Cohn
Music Critic, Argus Cape Town,
The West Australian.
Official accompanist and music producer, SABC
THE AUTHOR
Wallace Tate has made a significant contribution throughout a long and distinguished career as a senior examiner, Director of Studies, and later Director of the Australian Music Examinations Board, President of the West Australian Music Teachers' Association, Vice President of the Federation of Australian Music Teachers' Association, and as a lecturer, adjudicator, pianist, and piano teacher.
He has taught, performed, and studied in England and the United States. He has also taught various subjects, including piano performance, for the Department (now School) of Music at the University of Western Australia, and at the WA Academy of Performing Arts.
He received the Western Australian Award, on behalf of the National Critics Award Committee, Sydney for services to music in 1975 for originating musical development, particularly among the young.
How Will This Course be Presented?
The Magic Touch
This course is available as an instant download to your computer of the manual- over 100 pages of detailed technique explanation, as well as examples, and drawings, to aid understanding and comprehension.
The book is written in a very readable way, starting with basic information, and gently leads you on a more detailed road to mastering the Bowman Method.
Very importantly, you are also given access to the original video material of Professor Bowman, in a master class situation, explaining the method, as well as including further examples for greater comprehension and understanding.
Rewritten, and Updated, for Online Distribution.
The Magic Touch Guide has been meticulously rewritten, to be distributed to all piano playing enthusiasts, students, and teachers, of all levels. Even though the concepts described are of an advanced nature, the importance in understanding these concepts is invaluable, to developing a piano playing technique that will enhance your comfort, tonal quality, and reduce injuries from long hours of practice.

The guide also includes video demonstrations by Professor Bowman, in itself, an invaluable aid to this course material.

These videos are available as a download, but may be ordered on DVD as an optional upgrade, as part of your order.
The following testimonials are typical of many….
Ever since I started relaxing, listening and putting my fingers so very consciously upon the keys, directed by the most logical thinking I have encountered in all my years of playing the piano, I am pleased with what I hear. Professor Bowman has shown me how to achieve this in what seems a micro-second compared with the many years spent with other teachers. True, I have learned a lot from them, but no-one has ever made me think so hard about what I am doing as Professor Bowman did.
I am now working on the early A minor and D major Schubert sonatas and am finding my ability to produce beautiful sounding chords with the Bowman technique a natural and easy venture. I no longer suffer any burning or tiredness when I play. Another significant element is that I can now memorise the music much faster.
I can no longer tolerate mediocrity in performance and I will always sit at the piano with a passion to create the ideal sound.
BILL ALEXANDER
Just as Professor Bowman himself is a very special person, so is this a very special book – a reflection of years of experience and expertise. And just as he derives the greatest pleasure from helping others, so will the readers of this book, piano teachers and students, be helped and gain new insights, into themselves, as well as into the art and craft of piano playing.
PROFESSOR CAROLINE VAN NIEKERK
Professor Lionel Bowman's unique and stimulating piano method has influenced the playing of many students and prominent musicians. Through this book, a larger number of aspiring pianists will now have the privilege of learning from this great master.
PROFESSOR ELLA FOURIE
Ella Fourie and Caroline van Niekerk were both pupils of Lionel Bowman, and are now professors at the University of Pretoria, where seven of the music Department staff members are ex-Bowman pupils.
I Wish To Buy the Product Now
It doesn't matter what time of the day it is, or night
Head Over To Our Shop Page To Order Now.
Order by Clicking the Order Now Button
My 100% Money-Back No-Questions-Asked Guarantee!
Your satisfaction is assured through our no risk, you-can't-lose, 100%, no-questions-asked, iron-clad money-back guarantee. If for any reason, you aren't thrilled and satisfied with your purchase, just contact me within 60 days and I'll refund 100% of your purchase price. What I'm saying is don't decide now if The Magic Touch is right for you. Try it out for two full months – RISK FREE! You have nothing to lose and a lot to gain, as others have.
What if I Would like the Downloadable product (eBook and videos), as well as the physical DVD? Can I order the physical DVD as well?
Yes, you may.
Click the Order Button on the Shop Page for the DVD Mailed Version for your physical DVD of The Magic Touch to be mailed to you, as well as gaining access to the downloadable eBook and Videos.
Order Online Now Through Our Secure Server
Instant Access-Online Download!
"Note: This is a completely secure transaction.
Order your Downloadable ebook and Video, and physical DVD by Clicking the Order Now Button Below
The piano magic touch is explained in more detail by Lionel Bowman here.
Head Over to the Shop Page Now.
[wp_blog_designer]