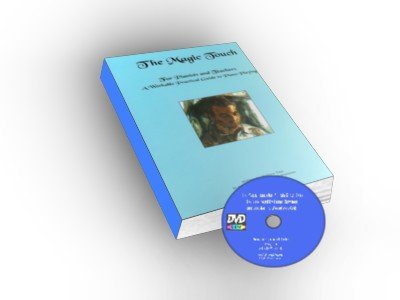 The exercises are based on what the hand is capable of doing with various passages, i.e. single notes, octaves and chords in their thousands of permutations, which make up what we call music. Once the learning processes are understood, the pianist will find that they are comparatively few, and that they can be adapted and applied to the learning of any passage regardless of style or character.
These basic techniques are learnt through the exercises which are to be practiced daily in the manner prescribed. They provide a therapeutic learning process and are elementary guidelines only to play more comfortably and with greater ease at speed. They also give one the means of cultivating various basic touches.
During the learning process some of the technical movements, muscular conditions, postures, and sounds, are extremely exaggerated, as a good deal of concentrated attention and effort is required. Eventually it will be sufficient to devote a few minutes only to the more essential and representative exercises before regular practice sessions.
The exercises were taught by Professor Bowman by rote: they were not written out for the student. Thus, attention focused on the physical means by which notes were played in order to produce a preconceived type, intensity and quality of sound. As a result, the approach was experimental, somewhat improvisational and rhythmically flexible. The student should keep this in mind when working the exercises as transcribed in this book.
Video
A DVD to illustrate the exercises and examples in this book is available as well, from
It is normally included as part of the book download.